COVID-19 and the labour market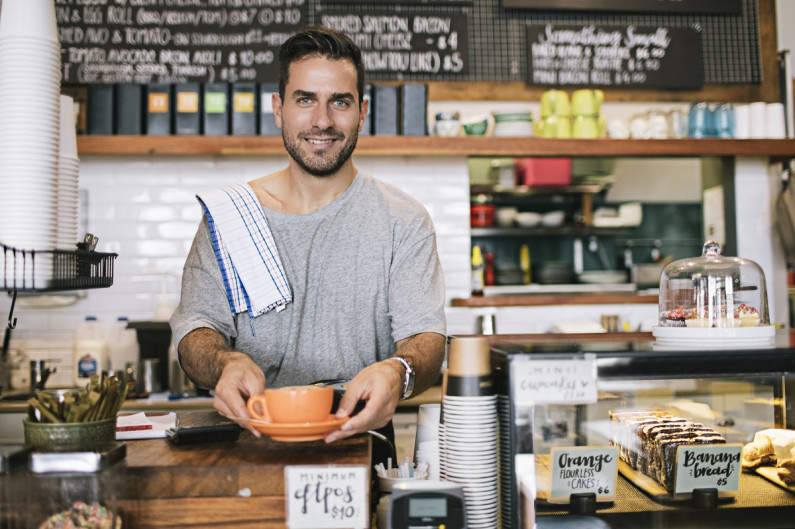 Find out which industries have job losses due to the COVID-19 pandemic.
What's on this page?
Industries affected by job losses
The COVID-19 pandemic is causing economic disruption worldwide.
Note that as the current economic situation is changing daily, our information is also subject to change.
A second wave of job losses
The wage subsidy for employers will end soon and could mean they can no longer afford to keep their staff. Infometrics forecasts unemployment to rise above 8.0% by the end of 2020.
Air transport and job opportunities
The International Air Transport Association (IATA) predicts that we will lose around 130,000 jobs associated with air transport and tourism.
According to Infometrics data there has been 4,100 job losses in the aviation industry that usually employs 22,900 people.
Hospitality and job opportunities
The hospitality industry has seen businesses close permanently over the lockdown period. In a survey by the Restaurant Association of New Zealand, 75% of managers said they would need to reduce staff due to the lockdown.
Infometrics found that there were:
7,100 job losses in quick service restaurants
30,900 job losses in cafes, bars and restaurants
2,800 job losses in catering
1,600 job losses in clubs.
At Alert Level 1 businesses are reopening but as the industry relies on tourism there is still a risk of more job losses.
Real estate job opportunities
Infometrics predicts that house prices could fall by 6%. This might increase house buying.
Retail and job opportunities
Some retail businesses closed permanently due to the lockdown period. A survey by Retail New Zealand found that 6,700 shops are at risk of closing by the end of the year.
According to Infometrics data, retail and retail supply chain (getting products into stores) businesses saw a drop of 50,600 jobs.
At Alert Level 1 the situation may improve, however without overseas visitors retail is predicted to have more job losses.
Tourism and job opportunities
Without international visitors it was estimated job opportunities in tourism would drop by 91%. Domestic travel was set to fall by 21%. However according to Infometrics, the  increase in domestic tourism may change the outlook for tourism. This will also improve if we are able to set up a travel bubble with other countries.
Infometrics reported that 46,000 jobs of 229,600 jobs have been lost in the tourism industry. 
Industries linked to tourism such as aviation, vehicle rental, retail and hospitality are also predicted to lose jobs. For example, taxi drivers in big cities have seen a big drop in customers, with the Green Cabs company closing permanently in Wellington.
From Infometrics data, the museum industry has lost 500 jobs out of 3,400. There have been 900 job losses in the travel industry, out of 10,400 jobs. Accommodation has lost 15,000 jobs out of 37,000.
Job losses in tertiary education organisations
Training institutions for industries affected by job losses, such as tourism and hospitality, may see a drop in demand for those courses.
Also international students can't come into the country this year.
This could lead to job losses for tutors and administration staff.
Universities New Zealand expect universities to lose up to $400 million by 2021 from international student fees. This might be offset by an expected increase of people turning to tertiary education to retrain or if job opportunities are low.
Industries that lost jobs and may now improve
A number of industries, such as beauty services, real estate, recruitment, importing and exporting, manufacturing, forestry and construction, saw business stop over lockdown. As a result some business closed and some lost staff.
With the move to Alert Level 1 these industries are predicted to see an improvement, with many businesses already reopening.
Sources
Beehive.govt.nz, 'Fast-track Consenting to get Shovel Ready Projects Moving', 3 May 2020, (www.beehive.govt.nz).
Infometrics, 'Economic Effects of COVID-19', prepared for ServiceIQ, 23 June 2020, (www.infometrics.co.nz).
Infometrics, 'Second Wave of Unemployment Approaches', 9 June 2020, (www.infometrics.co.nz).
Lynch, J, 'Budget: New Trades, Apprenticeships Investment 'Never Seen' in Years  ̶  BCITO', 14 May 2020, (newshub.co.nz).   
Ministry of Social Development, 'Monthly Benefits Update - April 2020', 7 May 2020,(www.msd.govt.nz).
Retail NZ, 'Survival of Many Retailers at Risk', 4 June 2020, (www.retail.org.nz).
Stuff NZ, 'Coronavirus: 70 Job Losses and More Than $4 million Owed by 13 Businesses That Fell Victim to Covid-19 During Lockdown', 9 May 2020, (www.stuff.co.nz).
Tourism Industry Aotearoa, 'Alarming Impact of COVID-19 on Tourism Industry Revealed', 5 May 2020, (www.tia.org.nz).
Walters, L, 'Tertiary Sector to Feel Effects of COVID for Years to Come', 21 July 2020, (www.newsroom.co.nz).
Whiteford, A and Olsen, B, 'Examining the NZ industries Hit Hardest by the Covid-19 Pandemic', 21 April 2020, (infometrics.co.nz).
Xero, 'Xero Data Reveals COVID-19's Initial Impact on NZ Small Business Sector', 4 June 2020, (www.xero.com/nz/).
Updated 8 Jan 2021