Ryan finds his place working with water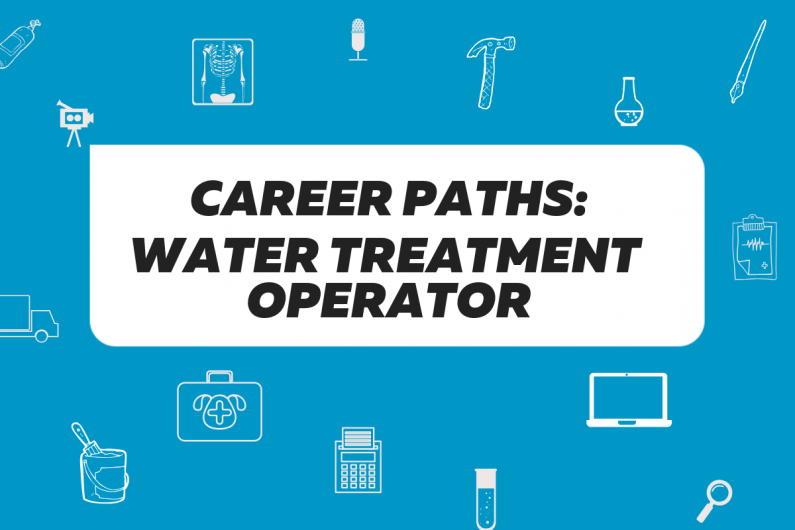 Ryan Young wanted to work with his hands but didn't see a future for himself as a builder. Then he discovered the water industry.
What's on this page?
Lifeguard jumps into new water role
A job as a council lifeguard gave Ryan Young a way to jump into his ideal job.
Ryan had already discovered the water industry while working for a company that installed water systems in houses and irrigation systems on small farms. As he learned more, he became fascinated by the science of moving water through pipes and was keen to work at a large-scale water plant.
"I kept my eye on all the jobs that were going with my local council. An opportunity popped up at the swimming pool – at the beach. I thought, 'I could do that'," Ryan says.
"I thought I could lifeguard for a while and try to make my way up through the ranks. You're working around water so it was a really good way to gain transferable skills."
Two and a half years later, Ryan was offered two jobs. He chose to become a water treatment operator on the Kāpiti Coast.
Switching from building to water
Ryan got his first experience in the water industry about eight years ago. He had been doing a building apprenticeship but wasn't enjoying himself.
"It was at a pretty rough time in the building industry. A lot of people weren't taking on apprentices. I didn't see a future for myself doing that kind of work."
A workmate told Ryan about a job with a company that dealt with water systems. "I quickly developed a passion for the water industry from that. It was basically something where I could use my hands. I've always been a bit of a handyman and I still got to work outside."
Ryan worked for the company until his employer moved to Christchurch. Unwilling to move his family, Ryan stayed behind. He was running his own small company and doing bartending work when he saw the council lifeguard job advertised and developed his plan to get back into the water industry.
Getting qualified to run a water treatment plant
Now the council is supporting Ryan to complete his New Zealand Certificate in Water Treatment (Level 4) while working as a water treatment operator.
"I'm going through all the relevant training. It should take 18 months to do the qualifications."
Water treatment operators are responsible for making sure water is fit to drink and treatment plants are running properly.
"It's a job for people who enjoy working hard and knowing they're working towards something. Water is such a basic necessity. Everyone has their own opinions about it, but making sure that water comes out of people's taps is rewarding."
A hands-on job
Ryan says the job suits people who have a good base level of fitness and want to work with their hands.
"Generally you need to be physically fit because you need to be able to move around your site. You need to be good with your hands because you have to pull apart pumps and there's lots of cleaning. And there's a bit of maths and science involved."
When Ryan left school he had no idea the job existed. "I wish I'd found out about it sooner. Now I'm quite passionate about my job. I really enjoy working in the water industry."
Find out more
Want to learn more about being a water or wastewater treatment operator?
Tell us about your career pathway
What does your career pathway look like? If you'd like to share it with us, let us know on our Facebook page.
Updated 26 Feb 2019