Librarian
Kaitiaki Pātaka Pukapuka
Alternative titles for this job
Librarians identify information that people need, organise it and make sure people can access it.
Pay
Graduate librarians and librarians usually earn
Senior librarians and managers usually earn
Job opportunities
Chances of getting a job as a librarian are good due to high demand for their services.
Pay
Pay for librarians varies depending on experience and level of responsibility.
School librarians usually earn $25,000 to $30,000 a year, but only work during school terms and hours.
Graduate librarians usually earn between $46,000 and $55,000.
Librarians usually earn $50,000 to $75,000.
Senior librarians usually earn $60,000 to $89,000.
Community library managers can earn from $60,000 to $125,000.
Source: Library and Information Association of New Zealand Aotearoa (LIANZA), 2022.
(This information is a guide only. Find out more about the sources of our pay information)
What you will do
Librarians may do some or all of the following:
help customers or students to find information and items they need
plan and manage library services
select and buy books and other items and classify them
update and maintain electronic resources and databases
research information for customers or students
support customers to access information on their own devices
organise or run training courses and events
manage a library's website and social media channels.
Skills and knowledge
Librarians need to have knowledge of:
how to evaluate, organise and locate information
te ao Māori and te reo Māori
the range of material in their library
how to do research
computerised information systems, such as library software and subscription databases and resources for specialist subjects
how to protect library materials from damage
event management
how to teach a wide range of learners, including children, migrants and older people.
Working conditions
Librarians:
usually work regular business hours, but may work evenings and weekends and do shift work. School librarians work in term time only
work in libraries, offices and information centres
may travel locally and nationally to community meetings, library conferences and seminars.
What's the job really like?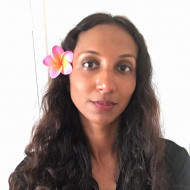 Sana Saleem
Subject Librarian (Pacific)
A rewarding career 
I always wanted to be a librarian and I find my mahi very rewarding – serving our staff and students and helping with their information and research needs.
Librarians are cool – we connect people to library resources and we teach information literacy – a highly transferable skill which helps our students succeed at work.
Students at the heart of what we do
I love interacting with staff and students.
I look after the Pacific collection, help Māori and Pacific staff, look after library resources and provide inter-library loan services.
Student job led to my career
I worked part time at the University of Auckland Library while I was a student and my passion for a library career grew into a decision to become an academic librarian.
I joined Unitec Library and worked at all three of their branches. This advanced my skills and knowledge as a specialist academic librarian.
Upskilling through postgraduate study
I did my Master of Information Studies (MIS) through distance study (part time for three years) while living in Auckland.
My advice
Try to get some library experience in an assistant or voluntary library role, and then make the most of the flexible training opportunities on offer.
Entry requirements
To become a librarian you usually need to have either:
an undergraduate library or information management qualification
an undergraduate degree in any subject, and a postgraduate degree in library and information studies.
Some librarian positions require particular subject knowledge. For example:
law studies are useful for law librarians
New Zealand or Māori history courses are useful for librarians working with specialised collections in these areas
expertise in information technology is needed to be a systems librarian.
Secondary education
A tertiary entrance qualification is required to enter further training. Useful subjects include English, social studies, digital technologies and te reo Māori.
Personal requirements
Librarians need to be:
good at listening and understanding customers' requests
analytical and good problem solvers
good communicators who are patient with people
able to work with different groups of people
accurate, quick, efficient and logical
able to work on their own or as part of a team
good at project management and planning.
Useful experience
Useful experience for librarians includes:
volunteer or paid work in libraries
research or computer work
community service
te ao Māori and Pacific culture knowledge
work in archives or records management
teaching experience in early childhood and adult literacy.
Registration
Professional registration with the Library and Information Association of New Zealand Aotearoa (LIANZA) is recommended but not compulsory.
Find out more about training
Open Polytechnic

Library and Information Association of NZ Aotearoa (LIANZA)

Victoria University of Wellington

Te Wānanga o Raukawa
Check out related courses
What are the chances of getting a job?
Demand for qualified librarians
There is a high demand for qualified librarians. Many organisations are looking for librarians with tertiary qualifications to make sure their information is organised and accessible. 
Retirements provide opportunities 
Libraries in New Zealand have an ageing workforce. Many librarians are over 60, so vacancies are likely to increase as they retire.
According to the Census, 4,038 librarians worked in New Zealand in 2018.
Better librarian opportunities with digital and educational skills and knowledge
Chances of getting a job as a librarian are best if you have strong information technology and educational skills, as well as a wide knowledge of books.
You can further increase your job chances if you:
have knowledge and understanding of tikanga Māori
are qualified and willing to work in rural areas
have work experience or have volunteered in libraries.
You can start as a library assistant or school librarian and gain qualifications while you work. 
Grants for library and information tertiary study
LIANZA and SLANZA grants are available for tertiary qualifications in library and information studies.
You can apply if you're taking library and information qualifications at any level at Victoria University of Wellington, Open Polytechnic or Te Wānanga o Raukawa.
Most librarians work in public libraries
Most librarians work for public libraries and about a quarter work for tertiary libraries.
Librarians may also work for:
the National Library of New Zealand
libraries or information services for government departments, organisations or companies (special libraries)
school libraries
law libraries
prison libraries
museum and heritage libraries.
Sources
LIANZA website, accessed April 2022, (www.lianza.org.nz).
LIANZA, careers.govt.nz interview, March 2022.
Stats NZ, '2018 Census Data', 2019.
(This information is a guide only. Find out more about the sources of our job opportunities information)
Progression and specialisations
Librarians with two to three years' experience may progress into more specialised senior roles, such as acquisitions, cataloguing, collection development or reference services.
After about five years' experience, librarians may become team leaders and manage staff, or sole-charge librarians who run school or special libraries (government, organisational or corporate libraries).
With five to 10 years' library experience, as well as management and leadership skills, librarians may manage the operations, policy and planning of library services.
Librarians may specialise as:
school librarians
research advisors
cataloguers
technology support and digital advisors
outreach and events coordinators, literacy leads 
community experiences and diversity team leaders
health sciences librarians
Māori services librarians
records and information officers
children and young persons' librarians.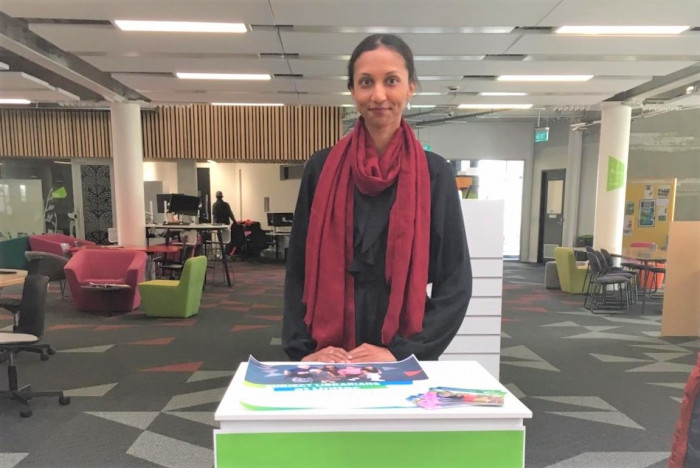 Last updated 3 May 2022