Where to get qualified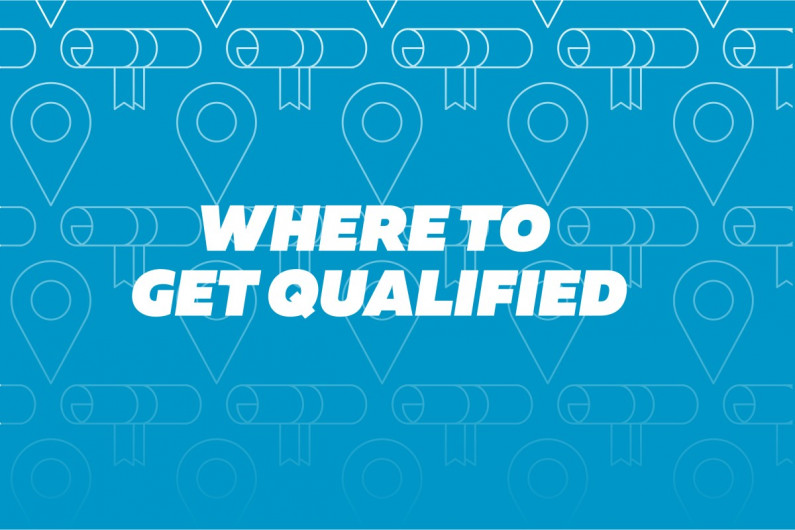 Find out where you can study or train for tertiary qualifications.
What's on this page?
Types of tertiary education providers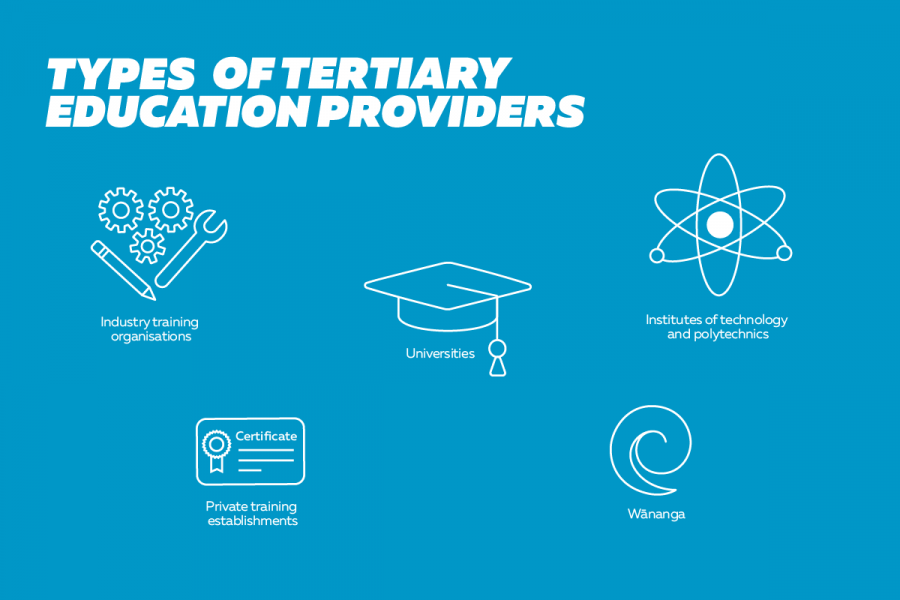 You can study for tertiary qualifications at:
universities
institutes of technology and polytechnics
wānanga
private training establishments (PTEs)
industry training organisations (ITOs).

Tertiary qualifications range from Level 1 certificates to degrees at Levels 7 to 10.
Which providers offer which qualifications
In general:
universities offer degrees and postgraduate certificates and diplomas at Levels 7 to 10
institutes of technology and polytechnics, wānanga and PTEs offer diplomas and certificates at Levels 1 to 6, and vocational (work-related) degrees
ITOs offer apprenticeships, which lead to Level 4 New Zealand Certificates.
You can gain some qualifications in different ways
Some qualifications are offered in different ways by different education providers. For example, the New Zealand Certificate in Arboriculture (Level 5) is available through:
the Primary Industry Training Organisation, as an apprenticeship
Waikato Institute of Technology, as a full-time course.
Find out where to study for tertiary qualifications
Use our courses database to find:
all tertiary qualifications approved by the New Zealand Qualifications Authority (NZQA), including New Zealand Certificates available through apprenticeships
a summary of what each qualification covers
all the education providers that offer each qualification, and their contact details
what graduates earn, and their employment rate.
Check the Tertiary Education Commission's website for a list of ITOs, the types of apprenticeships they oversee, and their contact details.
Check entry requirements for jobs before you enrol
If you want to do a specific job, check the entry requirements before you start studying, as they can vary. For example:
anaesthetic technicians enter work as trainees before enrolling in a qualification
teachers study for a qualification before they start work
animal care attendants learn on the job
electricians do an apprenticeship involving on-the-job learning and courses


Foundation courses can help you catch up
Most education providers offer foundation courses, ranging from Level 1 to Level 5 certificates. They are useful if you:
need to learn, or refresh, study skills
need to catch up on subjects, or get University Entrance (UE) before you can enrol for your intended qualification
want to see what tertiary study's like, and whether you can cope with it, before you have to pay full course fees.
Some education providers also offer short courses to help you prepare for academic study. These don't count towards your qualification.
Visit the website of the place you want to study to find out what they offer.
Updated 18 Oct 2020