Training or retraining for adults
Study options and what you need to consider before choosing a course as an adult student.
What's on this page?
Because there are many ways to train and study, it is becoming much easier for adults to train or retrain. Adults are changing careers more often, and many keep working in one field while training in another.
Even if you left school without a qualification, that doesn't mean you can't enter tertiary study or trade training.
As an adult deciding whether to train or retrain, there may be things to consider that are different from when you left school. Some of these are:
What would you like to study?
If you are unsure what training you would like to do, spend time exploring what your future career goals might be.

What type of training would suit your needs?
Once you have decided what training you would like to do, think about how you want to train. Here are some of the many options open to you:

part-time study while working
full-time study
free courses
Training Opportunities (TOPs) courses (government-funded)
distance study
apprenticeships
industry training.
The decision you make will depend on your location, time, family and financial commitments. In most cases, there will be a few different ways to do the same training, so it is important that you pick your preferred structure of training and the course that fits your circumstances.

You will also need to decide what level you want to study at – your options range from foundation courses in essay writing and study skills through to Doctorates.
Do you qualify for Recognition of Prior Learning (RPL)?
If you have been working for some time, have already completed a qualification or started one at another time, you may be able to apply for Recognition of prior learning (RPL). This will give you credit for skills or training you have already done, which you can put toward another qualification.
This is worth considering as it could take some time off your future training.
How will training affect the rest of your life?
The decision to train or retrain is a big one, and will no doubt impact your other commitments. Here are some things you might want to do to make sure that impact is as manageable as possible: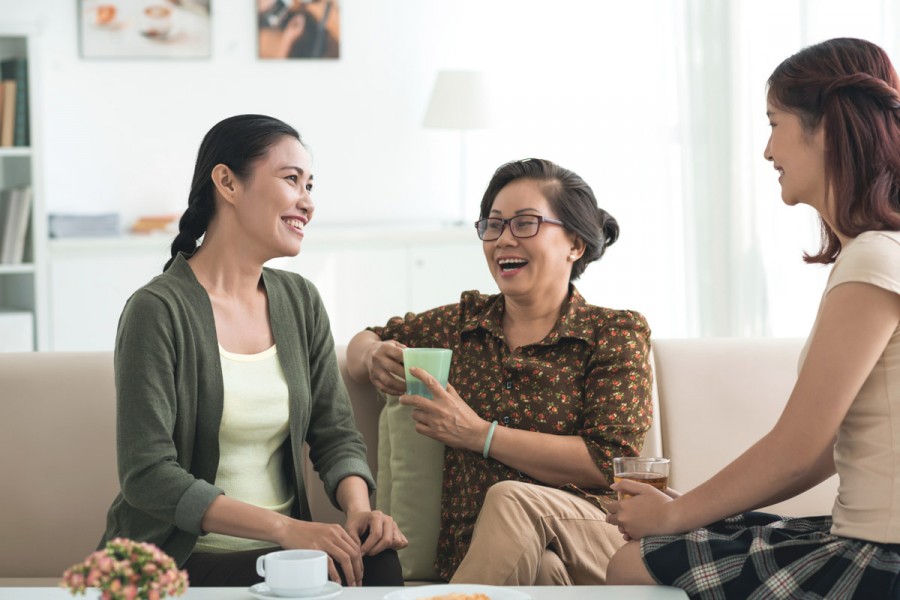 Talk to your family about your plans, tell them what you are thinking and keep them in the loop about things you decide to do.
What hours of commitment per week, number of assignments and due dates, exam timetables, time away from family and any other special requirements will your course require?  Before you start, think about the impact this will have on others.
What do you need to do to prepare yourself for the change?  Do you need to organise childcare, after-school care or whānau support?  Do you have a computer? Do you have a quiet space to study? How will you organise your space?
Will you need to find a part-time job?  Will you need study support?
What about the costs?
Once you have decided which direction you will take with your training, consider the financial implications.  Some things to think about are:

Are you going to be taking a loss of income?
If you already receiving support from Work and Income, will your study affect your benefit?
What impact will your study have on your mortgage, rent or other financial commitments?  Does your bank have flexibility around your mortgage repayments?  If not, are there other banks that may suit your needs better?
How much does the course cost?  Have you considered doing a free course? Are there scholarships you may be able to apply for?
Are you going to pay for your course with a student loan?  If there are course-related costs, what are they and how will you pay for them?
Are you eligible for a student allowance?
Are you eligible for childcare assistance?
Who can I talk to?
The more prepared you are before starting your training, the easier it will be. As with all life changes, be prepared for a time of adjustment. Make sure you don't over-commit yourself in your personal life during those first few months.

Talk to people who have undergone study or training and find out the strategies that worked for them.
Most study or training courses offer student support, mentors or co-ordinators whose role is to support students. Find out who they are and don't be afraid to ask for support.
Work with a study group. This will help you stay motivated. If you are studying by distance, you will still be able to have group support by email.
Ask for support with the other commitments in your life. Are there some things that you are able to put on hold? For example, committing your time to groups, planning a large holiday etc.
Talk to people who have finished the training you are about to embark on and find out what they are doing now. What opportunities are there for you when you finish your training?

Updated 17 Jan 2019