You're not alone in your job search with Work Connect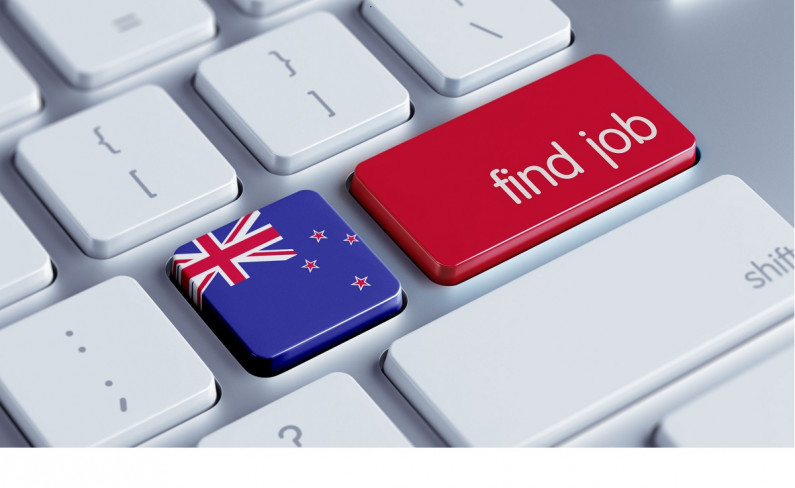 Find out how our Work Connect programme helped Bassant Taha get a job in New Zealand.
What's on this page?
Bassant Taha talks about her journey from Egypt to New Zealand and finding work with the knowledge and skills gained from the Work Connect programme.
Deciding to come to a new country is a big decision for many migrants. Bassant and her husband came to New Zealand in 2016, hoping for a better life and improved education opportunities for their two children.
Understanding the job market
"My husband, who is a skilled IT professional, definitely had a great advantage in looking for work and found something quickly. I knew about the Work Connect programme because he used the service," Bassant says.
For the first two months in the country she put all of her effort into making sure her children were settled into their new lives but knew at some point she would eventually have to look for a job.
"I originally worked in learning and development in Egypt, and my mind would always focus back to my career and what I was going to do for work. For me it was really hard to know where to start. My knowledge of New Zealand jobs was very small and I didn't do much at first except apply for a few jobs without getting any interviews.
"The most important thing for me was to boost my understanding of the job market. My Work Connect consultant was able to help me find and apply for jobs, and understand how to write a CV and cover letter that Kiwi employers will look at.
"I also learned that personality is so important in the Kiwi workplace. There's lots of opportunities if you're in the right place, but you need to understand the culture," says Bassant.
Making network connections
 Bassant found it a relief to know she wasn't alone in her job search.
"The Work Connect team is really knowledgeable and one of the most valuable things I learned was networking, and where to find the jobs which don't get advertised," says Bassant.
"When we first came here we didn't know anyone, and all of our friends we made after we arrived. Making new friends is so helpful when you're looking for a job. Everyone knows everyone in New Zealand and it's through people talking that you can find out about many jobs that are available.
"Now I'm in a full-time job and on my way to understanding New Zealand's society and culture, as well as building the right experience for my new Kiwi career. I've just done a leadership course with my current employer and will start managing my own team soon.
"The Work Connect programme is a win-win and I recommend it if you're new to the country so you can apply and find out what your weaknesses are in the Kiwi job market. You're not alone and you'll make many new friends who are in the same situation as yourself," Bassant says.
Work Connect programme helps skilled migrants with the New Zealand job market
Work Connect senior advisor, Navazesh Smith, says the Work Connect programme has helped more than 300 participants find work since launching in 2016.
"Practical tips from expert career consultants are what clients can expect from the programme, such as understanding that you may be competing with others who could have more experience, and how to make yourself stand out from the crowd.
"The 'likeability factor' is also important to keep in mind. In an interview situation you need to prove you have a strong work ethic, be friendly but professional and listen carefully to the questions you are asked," Navazesh says.
Work Connect programme
Work Connect is a free 10-hour programme to help skilled migrants, partners of skilled migrants and international student graduates (Level 7 and above) prepare for the New Zealand job market.
Work Connect supports participants with personalised coaching and mentoring to help them find a job that suits their skills, experience and qualifications.
The Work Connect programme is available in Auckland, Hamilton, Wellington and Christchurch.
Eligibility criteria apply. Find out more and apply now.