Dream IT job achieved with the help of Work Connect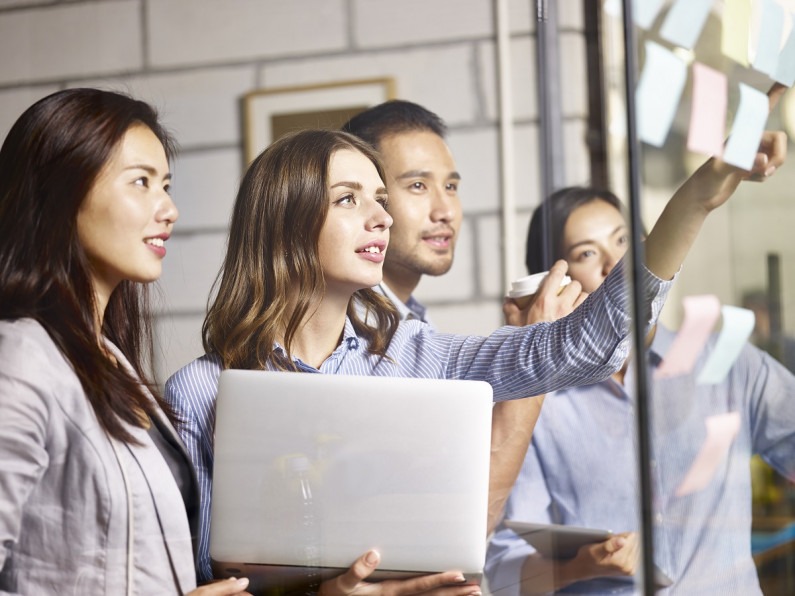 Find out how our Work Connect programme helped Malaysian IT professional Rebecca Ng get a job in New Zealand.
Palmerston North has become the new home for Rebecca Ng and her husband, who migrated from Malaysia in search of better opportunities for their children.
With nine years' experience in the Malaysian IT and banking sector, Rebecca arrived in New Zealand in October and began applying for jobs in November. It was hard work and at first she didn't get any interviews, later discovering this may have been because December and January are quiet months for recruitment in New Zealand.  
Using Work Connect for better job hunting tactics
"The biggest challenge was not finding a job, even with the experience I had," says Rebecca. "Then I applied for Work Connect and was accepted into the programme. When I first spoke with the Work Connect team everything began to make sense. I found out that my job hunting tactics meant I was looking for and applying for the wrong jobs.
"I didn't really understand Kiwi culture and my CV was not in a New Zealand format. Back in Malaysia it's common to have photos and personal information on your CV. In New Zealand it's not necessary to include this information and if it's there it shows the candidate doesn't understand common practice in the local employment market and may discourage employers," Rebecca says.
Understanding job titles and interview preparation important
Another belief Rebecca had was that jobs in New Zealand had similar job titles to ones in Malaysia. Work Connect helped her realise that she was looking and applying for the wrong jobs – ones that didn't match her experience.
"One other challenge was when someone did call me back about a job. I found myself unprepared and couldn't really understand them on the phone. They had many questions that they wanted to get answers to," says Rebecca.
"The greatest benefit for me was the support my Work Connect consultant provided. She helped me get a job by customising my CV and cover letter for New Zealand employers and connecting me with some recruitment experts.  
"I would recommend you apply for Work Connect if you're looking for a job and have just recently arrived in New Zealand," Rebecca says.
Work Connect programme helps migrants to make the most of their skills and experience in New Zealand
Migrant Futures national manager, Gary Basham, says the programme can help migrants prepare for the workforce and make the most of the experience and qualifications they have brought to New Zealand.
"Our clients tell us all the time about their challenge in understanding the Kiwi job market and how to get a job. Rebecca's story is an example of how the Work Connect programme can help improve your job hunting tactics to stand out in a competitive job market, " says Gary.
Work Connect programme
Work Connect is a free 10-hour programme to help skilled migrants, partners of skilled migrants and international student graduates (Level 7 and above) prepare for the New Zealand job market.
Work Connect supports participants with personalised coaching and mentoring to help them find a job that suits their skills, experience and qualifications.
The Work Connect programme is available in Auckland, Hamilton, Wellington and Christchurch. 
Eligibility criteria apply. Find out more and apply now.