Boost in confidence helps Bijal find a job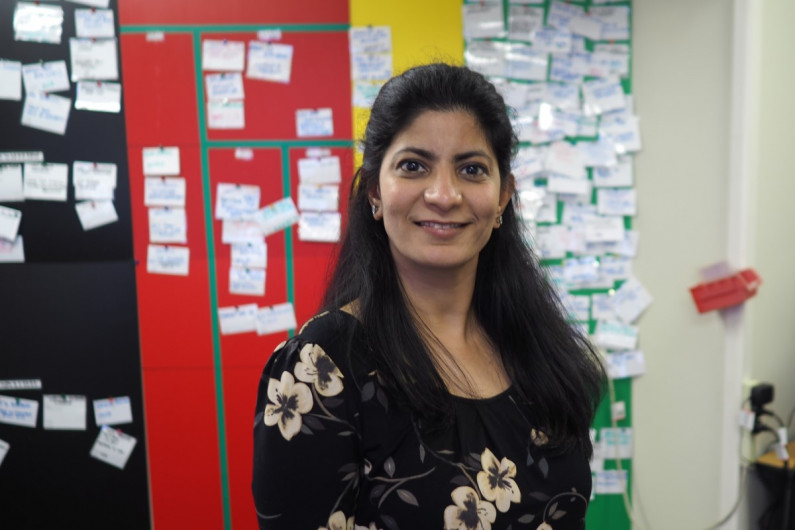 An email that arrived at just the right time brought Bijal D'souza to Work Connect – and a new job.
What's on this page?
When she realised she was talking herself out of applying for jobs, Bijal D'souza knew she needed to learn a better way to find work in New Zealand.
An email with information about Work Connect, a programme to help skilled migrants prepare for work, arrived at just the right time, she says.
Email leads to Work Connect
Bijal, who had nearly 10 years' experience working in marketing and communications in India, came to Auckland to do a Master's degree in business administration.
When her course finished, she picked up a short-term contract, but the struggle to find a permanent marketing job affected her confidence, she says.
"When migrants come to New Zealand, they really lose themselves because they are in an unfamiliar environment," Bijal says.
Despite her work experience, if her skills didn't exactly match the job description, Bijal would tell herself, "I'm probably not the right candidate for that."
It was at this point an email from her university about Work Connect popped into her inbox. She immediately signed up for the 10-hour programme.
Writing CVs to match job descriptions
Bijal says Work Connect showed her how to understand job descriptions better and how to write her CV to match them.
"I could see exactly what I needed to do in terms of getting a job, such as reading the job description correctly and knowing how I want to build my career."
Job hunting takes physical effort
One of her biggest challenges, Bijal says, was physically approaching companies, which she didn't have to do in India. It meant getting out of her comfort zone.
"As much as I'm an outgoing person, it's still quite a challenge to say, 'I want a job and I have these skills,' or 'I can do this for you'."
The programme helped her find her confidence again, she says. When she secured a job interview, her Work Connect consultant helped her prepare for it.
Being called back for a second interview marked a turning point in Bijal's journey. "Even though I didn't get that job, I was OK with it. The fact that I actually got in the second time was like 'OK, I'm doing something correct in the interview session, so that's going in a positive way'."
Effort pays off
Since doing Work Connect, Bijal has found work in the sales and marketing team of an Auckland engineering company that manufactures road survey equipment.
She has been able to bring her marketing knowledge to the job and is enjoying the chance to learn about the engineering industry – an industry she previously knew nothing about.
"It's been a great journey," she says.
Work Connect builds confidence
Work Connect national manager Gary Basham says Bijal's experience is typical of many Work Connect clients.
"While we help them understand the job market in New Zealand and then work on the skills needed to operate in the market, helping people build their confidence is one of the key strengths of the programme."
Work Connect programme
Work Connect is a free 10-hour programme to help skilled migrants, partners of skilled migrants and international student graduates (Level 7 and above) prepare for the New Zealand job market.
Work Connect supports participants with personalised coaching and mentoring to help them find a job that suits their skills, experience and qualifications.
The Work Connect programme is available in Auckland, Hamilton, Wellington and Christchurch.
Eligibility criteria apply.